School Leaver Programme.
Business Insight Week - Summer 2020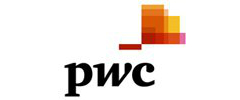 Salary:

Competitive

Deadline:

CLOSED

Length of Programme:

Less than 1 year

Entry Requirements:

On track for 96 UCAS points (UK), On track for AAABB at Higher Grade (Scotland)

Qualification Gained:

N/A
Aberdeen
Belfast
Birmingham
Bradford Bristol
Cambridge
Cardiff
East Edinburgh
Gatwick
Glasgow
Keynes
Leeds
London
Manchester
Midlands
Milton Newcastle
Reading
Southampton
Uxbridge and Watford
Spend an action-packed, paid week in one of our offices during your summer holiday, and find out what it's like to work at PwC and which skills you'll need for a successful career in one of our teams.
If you currently attend a state school and meet our widening participation or social mobility criteria (see details below) then you may be eligible to apply for our Business Insight Week programme. If you don't meet these criteria, then please have a look at our Accounting or Digital Insight Week programmes.
During your Business Insight Week, we'll welcome you with a day's training so you can meet other students on the programme and staff at PwC. You'll set up your PwC laptop and find out more about what we do and we'll help you prepare for the rest of your week before you get started with shadowing and workshops from your second day.
Throughout the week, you'll have the opportunity to gain lots of valuable skills, build your network of professionals and explore your career options with PwC. Maybe you're interested in doing an apprenticeship, you're considering going to university, or you're still not sure, and you simply want to find out more about PwC and which areas of business or technology interest you most. The Business Insight Week will help you to answer these questions by giving you an insight into our business areas, and you'll hear from staff who have joined PwC through a range of pathways and programmes. The experiences that you gain should help you understand what we do at PwC, why we do it, and what area of the business will suit you best. You'll see how we support household brands, governments, charities and global companies with everything from planning for the future, to how they can make the most of their technology and meet the challenges of the changing world of business.
Make the most of your summer, and take the opportunity to develop new skills, meet new people, and pave the way for a future career in professional services.
What you'll need
Currently in Year 12 in England and Wales, Year 13 in Northern Ireland, or S5 in Scotland, who will be finishing school or college in 2021
This programme is only open to students who fulfil our social mobility criteria. You must attend a state school AND meet one or more of the following criteria:

would be of the first generation in their immediate family to attend university;
or are or have been eligible for free school meals in the last six years;
or attend a school that is above the regional average in terms of number of students eligible for free school meals (this will be determined based on the school postcode you provide).

You'll need to be on course for a 96 UCAS tariff from your BTEC, or across your top 3 A-Levels or equivalent qualification (excluding general studies and the EPQ)
You'll need to have achieved a GCSE (or equivalent) grade 4 in Maths and English
You'll need to be eligible to work in the UK without company sponsorship
Who are we looking for?
Students who are keen to pursue a career in Business, Accounting or Technology
Students who are committed to learning and developing new skills
Students who want to grow their professional network and meet new people
Students who are motivated, engaged and keen to learn
Students who fulfil our Socio-economic background and academic criteria
When to apply
The deadline for applications is the 14 February 2020