School Leaver Programme.
Restructuring Assistant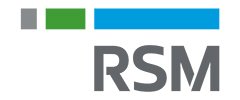 Salary:

Competitive

Deadline:

CLOSED

Length of Programme:

2 Years

Entry Requirements:

-, -

Qualification Gained:

Professional Qualification
Restructuring Advisory – get the career you want at RSM
Join our Restructuring Advisory team and take a bold first step towards your future career. Become part of our team for up to a year and get business experience that will help you really stand out.
What can you expect?
With us, you'll get involved in client work very quickly, and get the chance to learn about different types of businesses from varying industry sectors. The depth of services and clients you'll be exposed to early in your career will help you jump-start your accountancy career.
Initially, you'll be working as part of a small team. Once you've completed your initial professional qualifications, the complexity of your workload will increase and you'll have the opportunity to take on more individual responsibilities and get involved in more challenging accounting issues, such as applying international accounting standards. With us, you'll have the space to grow and be challenged. With our support, you'll become a true trusted adviser to your clients.
When you join this team, you'll work towards your AAT professional qualifications.
What we look for
We're on the lookout for enthusiastic self-starters who are always up for a challenge. We look for students who are quick to grasp new subjects, have confidence with numbers and great attention to detail. You'll often need to explain complex financial information, so you'll need excellent written and verbal communication skills. What separates us from our competitors is the financial acumen we demonstrate and we expect that right from the start from our people. A full, clean driving licence would be desirable.
If that sounds like you, we know you'll enjoy being part of our team.
Entry requirements
At RSM, we don't just look for good exam results. We think passion, personality and originality are just as important.
You will need:
a minimum of 5 GCSEs grade C or above or 5 National 4/5 Qualifications (or equivalent), including Maths and English language;
112 UCAS (new tariff) across 3 A Levels or 104 (new tariff) across 4 Highers/Advanced Highers
UCAS changed their points system so under the old tariff it would be 280 or 260 points respectively.
Why RSM?
As one of the world's largest networks of audit, tax and consulting firms, we'll help you reach your full potential. You'll work on an impressive client list – from multinational and growth-focused entrepreneurs to fashion icons. The variety of projects will challenge you every day, helping you expand your capabilities and grow professionally. And with access to a global team that spans more than 120 countries, you'll have plenty of opportunity to broaden your horizons. Discover a culture that nurtures individuality and celebrates fresh thinking. It's your career. Own it at RSM.
.