Apprenticeship
PwC Accounting Partnership Degree Programmes – Insight Evening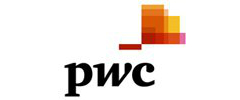 Salary:

N/A

Deadline:

CLOSED

Entry Requirements:

AAB A Levels, -

Qualification Gained:

N/A
PwC Accounting Partnership Degree Programmes – Insight Evening
PwC are hosting an Insight Evening at their Manchester office on Wednesday 4 December for ambitious Year 12s and Year 13s who have an interest in studying Accountancy and working for a top accountancy firm.
If you have a passion for business and finance, and are considering studying Accounting when you leave school or college, then this event is for you. On the evening, PwC will give students insights into life as an auditor, will prepare students for their Flying Start Accountancy Degree application, and offer in-depth coaching through a range of interactive and engaging activities. Click 'Apply for Job' to apply to attend. Successful applicants are welcome to attend with their parent, family member, friend, or guardian. If you have any questions, please email billy.sexton@allaboutgroup.org.
About PwC's Accounting Flying Start programme
Want to study Accounting?
PwC's Accounting Flying Start programme lasts four years and is an excellent way to fast track your career in accountancy and beyond.
You can choose to study the PwC Flying Start programmes at Newcastle University Business School, Henley Business School (University of Reading), Nottingham University Business School or Alliance Manchester Business School (University of Manchester) - each of which has a slightly different course.
During your four-year degree, you'll have three paid work placements in PwC's Audit team, during university term time. These placements will give you a good insight into the world of auditing and life at PwC, enabling you to gain professional experience, real-time feedback, and client exposure. During your placements, you'll earn a competitive salary and you could have some of your living costs supplemented.
Join PwC. Take the opportunity of a lifetime.