School Leaver Programme.
Accounting Insight Week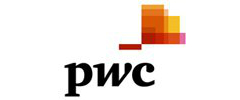 Salary:

N/A

Deadline:

CLOSED

Length of Programme:

Less than 1 year

Entry Requirements:

See in job description., -

Qualification Gained:

N/A
Birmingham
Bristol
East Edinburgh
Gatwick Glasgow
Leeds
London
Manchester
Midlands
Newcastle
Reading
Southampton
Uxbridge
Watford
Spend an action-packed, paid week in one of our offices during your summer holiday, and find out what it's like to work at PwC and which skills you'll need for a successful career as a Chartered Accountant.
The Accounting Insight Week will give you an insight into our Audit business, and the experiences that you gain should help you understand what we do at PwC, why we do it, and where you might fit. You'll see how our accountants support household brands, governments, charities and global companies with everything from planning for the future, to how they can make the most of their technology and meet the challenges of the changing world of business.
During your Accounting Insight Week, we'll welcome you with a day's training so you can meet other students on the programme and staff at PwC. You'll set up your PwC laptop and find out more about what we do, and we'll help you prepare for the rest of your week before you get started with shadowing and workshops from your second day. You'll have the opportunity to gain lots of valuable skills, build your network and learn more about our Flying Start Degree programmes in Accounting, which are available at the University of Reading, University of Nottingham, University of Manchester and Newcastle University. You'll spend time with students who've completed the programme, experiencing the kind of work you'll really do, learn more about the Chartered Accountancy qualification, as well as exploring what life could be like at uni on the Flying Start Degree.
Make the most of your summer and take the opportunity to develop new skills, meet new people, and pave the way for a future career in professional services. You will also have the opportunity to fast-track your Flying Start application following your week with us.
What you'll need
You'll need to be on track for at least 136 UCAS points from your BTEC, top three A-levels or equivalent qualifications. (Excluded subjects are General Studies and Critical Thinking)
You'll need to have obtained a Grade 6 in GCSE Maths and GCSE English.
When to apply
The deadline for applications is 14th February 2020