Graduate Job
Cyber Security Ethical Hacking Graduate programme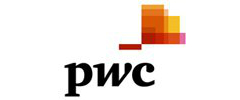 Salary:

N/A

Deadline:

CLOSED

Length of Programme:

3 Years

Entry Requirements:

You'll need to have or be on course for a 2.1. degree or above in any subject however a STEM degree is preferable., Other requirements vary between the two available roles within Ethical Hacking. Please click the 'apply now' button to find out more.

Qualification Gained:

Professional Qualification
Graduate programme
Our graduate training programme is underpinned by a development framework that broadens and deepens your knowledge. You'll learn from hands-on coaching and an outstanding variety of work, picking up business, personal and technical skills you can use across the network, and throughout your career.
Technology
We recognise that to bring value to our clients, we need to provide the best advice around technological innovation. With us, you'll be at the forefront of new initiatives and explore emerging technologies and trends to help our clients unlock their potential, protect their businesses, provide insight and help steer strategy.
Cyber Security
In Cyber Security we deal with some of the most urgent issues facing businesses and governments today. We help organisations from all sectors operate securely in the digital world. Our specialist advisors help clients reduce their exposure to threats, improve their defences and respond to cyber incidents. We also help our clients address the legal issues around breaches, data protection and privacy and implement a culture and environment where people understand how to behave securely and do the right thing.
It's a vast and complex field that involves everything from cyber security strategy and technical design, implementing effective security solutions and processes, to responding to cyber incidents and breaches.
Ethical Hacking
Our Specialist Advisory team is focused on supporting highly technical specialisms which help our clients to detect and respond to vulnerabilities in their IT environments. On this three-year programme you'll dedicate yourself to the specialism to build up your technical knowledge and experience to be an effective technical cyber security expert. Focusing on highly technical niche services you can help our clients with:
Ethical hacking to expose vulnerabilities in client IT systems
Identifying and monitoring malicious activity on client networks
Actively tracking and disrupting cyber threat actors and seeking out new ones
Investigating networks which attackers have compromised and removing threat actors.
This is one of our Cyber Security technical specialism programs based within the Ethical Hacking team. Working as an ethical hacker in our Offensive Security team, you will spend your time legally breaking into computer networks, websites, mobile applications, Operational Technology and Internet of Things environments. Aiming to provide specific recommendations to our leading clients (mostly top 500 organisations in the public and private sectors) to help them keep hackers out. The program will also include some exposure to the work of the incident response team to ensure staff can be effective at providing support in the event of a major incident.
What you'll gain
The Specialist Advisory pathway is a three-year programme. In Cardiff, you'll be dedicating yourself to the Ethical Hacking specialism from day one. This will allow you to build up the required technical knowledge and experience to be an effective cyber security expert.
Join a world class team of qualified ethical hackers. Take part in one of the largest formal training programmes in the world and gain the industry leading CREST qualifications to really boost your Cyber career.
Throughout your first twelve months you will work towards your CPSA certification with additional training in year two and three working towards gaining the CREST CRT qualification and ability to join the government CHECK scheme. There will be an option to attempt the advanced level CREST CCT Infrastructure or Application exams for those who have reached the appropriate levels of competency.
What you'll need
You'll need to have or be on course for a 2.1. degree or above in any subject however a STEM degree is preferable. We determine whether you're on course for a 2.1. based on the grades you achieved in your last completed year of academic study.
Other requirements vary between the two available roles within Ethical Hacking. Please click the 'apply now' button to find out more.