Graduate Job
Deals Graduate programme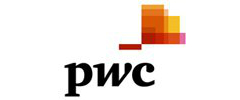 Salary:

Competitive

Deadline:

CLOSED

Entry Requirements:

You'll need to have or be on course for a 2.1 degree , or above in any subject

Qualification Gained:

N/A
Graduate programme
Our graduate training programme is underpinned by a development framework that broadens and deepens your knowledge. You'll learn from hands-on coaching and an outstanding variety of work, picking up business, personal and technical skills you can use across the network, and throughout your career.
Deals
Help our clients handle any financial situation. You could work on anything from major mergers or international takeover bids, to economic crime investigations, or business crises and cases of insolvency. We have graduate Deals opportunities in:
Business Recovery Services - you'll work with businesses to create great outcomes, finding the best solutions to financial and operational challenges by reducing risk and protecting value. You'll advise under-performing UK and European companies on restructuring, refinancing, accelerated mergers and acquisitions and insolvency – finding the best way forward for the business and its stakeholders. Only available in Belfast.

Forensic Services - you'll help our clients to prepare for, respond to, and emerge stronger from investigate, analyse and pre-empt a wide range of business risks and issues. This could include a corruption scandal that spreads across an entire nation, a data breach that shakes customer confidence, a dispute with a business partner threatening to erode value, or widespread fraud that has recently been unearthed.

Transaction Services - you'll support private equity firms, investment funds and corporate clients through mergers, acquisitions and disposals. Advising throughout the lifecycle of the deal, you'll work on both the buy and sell side of the work, where our people develop specialist sector understanding and build key skills in financial due diligence.

Valuations - you'll work alongside clients to support them in making key commercial and strategic valuation decisions on business deals or restructuring, disputes, tax regulation and financial reporting. Valuing a business involves a blend of technical and industry knowledge, commercial and market insight and an inquisitive mind.

One Deals Graduate programme - during your three-year programme, you will gain the diverse experience needed to develop your skills and expertise from different teams within our Deals practice, including Business Recovery Services, Corporate Finance and Forensic Services.
What you'll gain
You'll study to become a Chartered Accountant with the Institute of Chartered Accountants of England and Wales (ICAEW) or Chartered Accountants Ireland (CAI).
What you'll need
You'll need to have or be on course for a 2.1 degree or above in any subject. We determine whether you're on course for a 2.1 based on the grades you achieved in your last completed year of academic study.
Take the opportunity of a lifetime.
facebook.com/PwCCareersUK
@PwC_UK_Careers
@pwc_careers_uk