School Leaver Programme.
Operate Higher Apprenticeship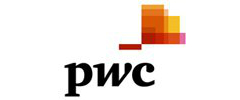 Salary:

Competitive

Deadline:

CLOSED

Length of Programme:

Less than 1 year

Entry Requirements:

Minimum requirements are 112 UCAS plus, a grade C or 4 or above in GCSE English Language and Mathematics (or equivalent).

Qualification Gained:

Professional Qualification
School and College Leaver programme
A position on our School and College Leaver programme is one of the best ways to kickstart your career with PwC. All of our apprenticeships are designed to help you develop your business skills through real client work, while also completing formal training and studying towards qualifications to give you a head start in your career. PwC will provide you with support all the way. You'll earn a competitive salary, benefit from our excellent support networks and have the opportunity to continually progress your career. Just like our graduate joiners, you'll work on varied and challenging client and internal projects, which make a real difference to the world of business. You'll be coached by our people, who are experts in their field, and at the same time, thanks to our study support, you won't need to worry about paying for course and exam fees, textbooks or revision materials.
Operate
Operate is PwC's operational delivery business. We help some of the world's biggest brands when they need more than just advice. We deliver large scale, challenging projects for our clients, combining operational disciplines, technology, subject matter expertise and top talent to help them deal with a range of issues.
The majority of our work is delivered from our purpose built delivery centre in Belfast although we also deliver client work from their premises. Operate's teams are currently:
helping compensate customers affected by mortgage miscalculations and other financial product mis-selling
helping banks fight financial crime
supporting large change and transformation programmes
ensuring regulated businesses protect customer data
getting businesses through Brexit by helping their employees obtain permanent residency.
As a growing part of PwC we need to further strengthen our team by recruiting people with a diverse range of skills and experiences. We offer a defined career path, a supportive working environment and access to our unique skills academy so you can keep learning while working.
Whatever your background, whether you're at school or college, have recently graduated or you're looking for a new challenge, we want to hear from you.
What you'll gain
We'll support you as you study for a Certificate in Finance, Accounting and Business (CFAB). This is a nationally recognised professional qualification with Institute of Chartered Accountants in England and Wales (ICAEW). Or study towards your Accounting Technician qualification from Accounting Technicians Ireland (ATI) which is a nationally recognised qualification with Chartered Accountants Ireland (CAI).
What you'll need
Minimum requirements are 112 UCAS plus a grade C or 4 or above in GCSE English Language and Mathematics (or equivalent). Please check the job description for specific requirements when applying.
Exams must have been taken in the same sitting and resits are accepted only where modules or papers have been retaken in the same academic year. If you have any extenuating circumstances related to your exam marks or the sequencing of your exams, please declare this on your application and this will be considered as we review your application.