Graduate Job
Assistant, Audit (Graduate) September 2020 - Thames Valley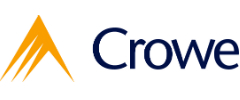 Salary:

Competitive

Deadline:

CLOSED

Length of Programme:

3 Years

Entry Requirements:

An expected or achieved 2:1 or equivalent, BBB (or equivalent UCAS points) from three A Levels (or equivalent).

Qualification Gained:

Professional Qualification
We are Crowe - one of the UK's foremost Audit, Advisory and Tax experts. We are part of Crowe Global, offering the right combination of global reach and expertise to help our clients succeed.
If your chosen area in our Thames Valley location is within Audit, you will study the ACA route via ICAEW while working within areas of the business and clients such as:
Corporate Audit
Non Profit
Pension Funds
We would aim to build you up year by year via our 3 year Level 7 apprenticeship route:
First Year:
Your first year would consist of perfecting your auditing skills while passing your exams
You will be completing the ICAEW Certificate level modules of Accounting, Assurance, Business & Finance, Law, Management Information and Principles of Taxation
Second Year:
Your second year you would further enhance your audit skills with the addition of responsibility of looking after a first year Apprentice
You would also manage a first year apprentice on an Audit while undertaking your exams for your second year
By the end of the second year, you could be leading your own audits
You will also complete the ICAEW Professional Level modules including Business and Planning, Business Strategy and Financial Management. While covering off Audit & Assurance, Financial Accounting & Reporting and Tax Compliance.
Third Year:
Leading your own Audit team
Reviewing work done by the team with written feedback
Planning an running Audits
Sitting and passing exams
In this final year, you will complete the ICAEW Advanced Level Modules including Corporate reporting, Strategic Business Management and a Case study
Our minimum requirements:
An expected or achieved 2:1 or equivalent
BBB (or equivalent UCAS points) from three A Levels (or equivalent)
GCSE grade B or above in Maths and English Language
Why join Crowe UK LLP?
As one of the UK's leading firms of chartered accountants, we are looking for exceptional people. Our ethos is to promote our friendly, approachable and professional style as business partners, building strong and long-term relationships with our clients.
We offer you an opportunity to continue your career and work for a Firm that offers stability and knowledge. In addition you can work alongside experienced professionals who put the client at the heart of everything they do.
At Crowe UK LLP, you will find the expertise, the resources and, above all, the commitment to help you build a satisfying and rewarding career. In return we can offer you continued career development, highly competitive salaries and flexible benefits. Plus an opportunity to work for a Firm that truly values its people.