Graduate Job
Assurance London Client Hub- Birmingham based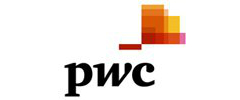 Salary:

Competitive

Deadline:

CLOSED

Entry Requirements:

You'll need to have or be on course for a 2.1 degree , or above in any subject

Qualification Gained:

N/A
Graduate programme
Our graduate training programme is underpinned by a development framework that broadens and deepens your knowledge. You'll learn from hands-on coaching and an outstanding variety of work, picking up business, personal and technical skills you can use across the network, and throughout your career.
Assurance
A key part of our purpose is building trust in society. We provide decision makers with information they can trust and give our clients confidence in an unpredictable world.
Our culture drives success, both ours and yours. It gives us a sustainable advantage. We want to create an environment where our employees feel empowered to work in a way that works for our clients, teams, and you personally. It's not only about working hard, but working smarter and being agile to deliver exceptional client service whilst balancing work and life.
Assurance London Client Hub, Birmingham based
You'll be joining a team that gets to grips with every aspect of clients' activities, understanding their business to identify where our high-quality Assurance can add insight and value. What's more, this office based role is part of our new and high innovative approach to delivering external audit work for our clients whilst removing the need for regular travel. You'll be able to develop your experience with a close community of auditors, from graduates right through to partners, sharing knowledge and experiences.
With our cutting edge technology and the ability to stay connected wherever we are, this role breaks the mould. Rather than regularly travelling to client sites or different cities, you'll be part of a growing team of high-skilled auditors working on London audit engagements but based in our Birmingham office.

Joining us means you'll have the benefit of being in a modern central office with the flexibility and pace of life that comes with working in a regional location. Together with working on high profile London based clients, you'll gain significant experience on many different aspects of the audit in a variety of industries.

What you'll do
●You'll be at the forefront of innovation and the heart of the digital revolution.
●You'll work with our prestigious client list and develop the business skills, knowledge and relationships you need to do well in a career that's about so much more than numbers.
●Your role in Assurance will also provide you with the opportunity to study towards the Chartered Accountant (ACA) qualification. The ACA is your first step to becoming a chartered accountant.
●You'll work in a supportive culture with access to a wide range of people to support your development - professional qualifications team, tutors, career coach and mentor and independent careers service team - to help you steer your career in your chosen direction.
●This is an office based role so only occasional travel to London will be required.

What you'll gain
Your role in Assurance will also provide you with the opportunity to study towards the Chartered Accountant (ACA) qualification.
What you'll need
You'll need to have or be on course for a 2.1 degree or above in any subject.
Take the opportunity of a lifetime.
facebook.com/PwCCareersUK
@PwC_UK_Careers
@pwc_careers_uk