Apprenticeship
Audit Higher Apprenticeship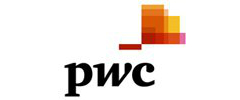 Salary:

Competitive

Deadline:

CLOSED

Length of Programme:

1 Year

Entry Requirements:

112 UCAS tariff from up to three full A-Levels, and a Grade C or 4 or above in GCSE (or equivalent) English Language and Mathematics., -

Qualification Gained:

Professional Qualification
Cambridge
Gatwick
Watford
School and College Leaver programme
A position on our School and College Leaver programme is one of the best ways to kickstart your career with PwC. All of our apprenticeships are designed to help you develop your business skills through real client work, while also completing formal training and studying towards qualifications to give you a head start in your career. PwC will provide you with support all the way. You'll earn a competitive salary, benefit from our excellent support networks and have the opportunity to continually progress your career. Just like our graduate joiners, you'll work on varied and challenging client and internal projects, which make a real difference to the world of business. You'll be coached by our people, who are experts in their field, and at the same time, thanks to our study support, you won't need to worry about paying for course and exam fees, textbooks or revision materials.
Audit
Audit is about so much more than number crunching. You'll get the opportunity to work with clients in a range of different industries; projects can range from calculating the value of a football player through to checking how much stock a fashion company has in their warehouse. We help clients make sure they're sustainable and environmentally friendly, provide business advice to help them achieve their goals, and focus on the total contribution of organisations to their customers, people, suppliers, community and the wider economy. There's never been a more exciting time to join the profession.
You'll be hands-on straight away, working at client sites or virtually from one of our PwC offices. You'll interview key contacts such as financial controllers or finance directors, check that data is accurate and highlight and question any differences. It's investigative work where you'll regularly speak with clients, using in-person meetings or cutting-edge collaborative technology.
What you'll gain
You'll start your journey towards gaining a nationally recognised professional qualification, the ACA, with the Institute of Chartered Accountants in England and Wales (ICAEW). You'll also gain a Level 7 Apprenticeship across the four year School and College Leaver Programme.
What you'll need
Minimum requirements are 112 UCAS tariff from up to three full A-Levels, and a Grade C or 4 or above in GCSE (or equivalent) English Language and Mathematics. Please check our website for specific requirements.
Exams must have been taken in the same sitting and resits are accepted only where modules or papers have been retaken in the same academic year. If you have any extenuating circumstances related to your exam marks or the sequencing of your exams, please declare this on your application and this will be considered as we review your application.