Graduate Job
Graduate Business Programme with PwC - Autumn 2021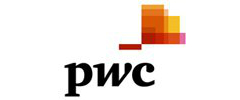 Salary:

Competitive

Deadline:

CLOSED

Entry Requirements:

You'll need to have or be on course for a 2.1 degree or above in any subject., We determine whether you're on course for a 2.1 based on the grades you achieved in your last completed year of academic study.

Qualification Gained:

N/A
Birmingham
London & Manchester
Who we are
Our purpose - to build trust in society and solve important problems - has never felt more relevant. We bring our purpose to life through our focus on our clients, our people and the communities in which we live and work to address current and future challenges. As one of the world's leading professional services organisations, attracting the right talent continues to be paramount.
Our Graduate Business Programme
You know you'd like to build a career with a market leading organisation and gain an industry leading qualification, but you're not quite sure where your skills might fit or which area of business you want to specialise in. If that sounds like you then this role could be just what you're looking for.
On joining the Graduate Business Programme, you'll be part of our flexible talent pool, held centrally within the firm. From this central team you'll be deployed to the area of the business that needs your skills the most. This could be in any of our lines of service; Audit, Consulting, Tax, Risk Assurance, Operate or Deals. You'll remain in the flexible talent pool for all four years before specialising in a line of service, or you may be able to specialise in a line of service earlier. In your first year you are likely to spend a good proportion of time within Audit, developing a solid understanding of how business works and gaining hands on experience to aid in passing your professional qualification. For the remainder of your time on the programme, your experiences can widely vary across the other lines of service.
No matter the base of your office, we'll need you to work flexibly as your expertise will be in demand across our business, so you may also find yourself working in other locations across the UK.
What you'll gain
At PwC, you can expect to be part of a stimulating environment, working on challenging projects where you'll have access to a world of opportunity and experiences and in a culture that embraces difference - no matter what your degree or background. We're focused on our people achieving their full potential, where hard work and accomplishments are recognised and rewarded with a competitive salary and a tailored, flexible benefits scheme.
You'll jump straight into the role to learn through on-the-job training, as well as gaining a Certificate in Finance, Accounting and Business. This is the first stage of the Institute of Chartered Accountants in England and Wales (ICAEW) Chartered Accountancy qualification.
After which you'll have the additional option to complete the Chartered Accountants qualification or take a further qualification depending on where you choose to specialise. This learning and study approach gives you a real feel for the work we do across our business.
What you'll need
You'll need to have or be on course for a 2.1 degree or above in any subject. We determine whether you're on course for a 2.1 based on the grades you achieved in your last completed year of academic study.
When to apply
The deadline for applications is 7 January 2021
The deadline for online assessments is 8 January 2021
The deadline for video interviews is 25 January 2021
Assessment centres will take place from 8 February 2021
Explore. Inspire. Reimagine.