Willis Towers Watson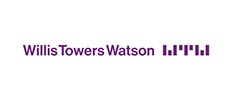 Apply toWillis Towers Watson:
Overview
Our apprenticeships If you want to continue learning, growing and exploring but you're not sure whether university is right for you, an apprenticeship with us could be the perfect solution. With comprehensive training, support from mentors and buddies, and the chance to gain a fully funded professional qualification, you'll be well on your way to building a successful career. Even better, you'll have a real job with a competitive salary from day one, with immediate opportunities to work alongside our graduate employees, tackling the same challenges and projects that they do.
Graduate Jobs
Internships & Placements
N/A
Apprenticeships
Click 'view jobs' to view the available apprenticeships.
School Leaver Programmes
Willis Tower Watson do not offer a School Leaver Programme.
Sponsored Degrees
Coming soon...
Salary & Benefits
As well as getting a competitive salary from day one, you'll enjoy paid time off and an annual paid volunteering day. Other aspects of our total rewards programs vary by business/geography so please ask your recruiter for more program-specific information.
Requirements
Each of our apprenticeships comes with its own unique challenges, so it's definitely worth checking the program you're applying for to make sure you meet the specific requirements of the role. Wherever you join us, you will need to be ready to start contributing from day one and committed to building up your skills, knowledge and experience throughout your time at Willis Towers Watson.
Apply
Click 'apply' today!