Unilever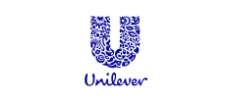 Apply toUnilever:
Overview
Would you like to work with and learn from the biggest brands in the world, bringing your purpose to life with your work? We care as much about the sustainability of our business as we do about the success of our brands and our people. Together, we can feel good about the work we do every day.
From tea to ice cream, and shampoo to skincare, our brands cater for all tastes. Think PG tips, Hellmann's, Ben & Jerry's and Simple. When you discover the career that you want with us, as a global organisation we'll help you to follow the right path for you. Surrounded by inspiring leaders and supportive peers, you'll channel your purpose and find fresh ideas as you make a real impact on the business and the world. We offer apprenticeship programmes including Business Administrator, Digital Marketer, Chartered Manager, Engineering and many more!
We want to see how your individuality, and your unique approach to work and the world, can bring innovation to our business. As a reward for sharing your curiosity and ideas, you'll see your work improve the lives of our consumers and communities around the world. A better business brings us a better world. Together we'll help you find your best self.
Graduate Jobs
Head over to their website to discover more about their graduate programmes
Internships & Placements
Head over to their website to discover more about their internship programmes
Apprenticeships
Case study
Sophia completed her Business Administration apprenticeship with Unilever where she gained a wealth of experience and developed new business skills in a corporate office environment. After learning how different parts of the business operate, in 2015 Sophia progressed to a Human Resources Management Level 5 Apprenticeship where she took responsibility for the marketing and recruitment of our Apprenticeship opportunities. As part of her role, Sophia managed our Apprentice Social Media team, helping to educate and inspire our future apprentices! Since graduating from her higher apprenticeship, Sophia has gained a permanent role at Unilever as a Content Insight Specialist which is part of our Consumer Market Insights team. Sophia has received a huge amount of training throughout her apprenticeship journey, she has developed bags of confidence and is embracing her new role and continues to learn new things to develop her career.
School Leaver Programmes
School leaver profile
We offer many different types of apprenticeships based on your career goals; we group our programmes into 3 main areas:
- Business & Technology
- Research & Development
- Supply Chain & Engineering
Unilever apprentices have plenty of drive and self-motivation. They have excellent communication and teamwork skills and know how to organise a varied workload. They are individuals who can contribute ideas, solve problems and think for themselves.
Launched in November 2013 under the original name Project Sunlight, Unilever brightFuture has already made a positive contribution to the lives of millions around the world. Having experienced an overwhelming amount of support, with people and communities embracing the bright future spirit, the Project Sunlight platform was renamed Unilever brightFuture in April 2015. We have had many proud moments along the way:
We've helped 2 million children across the world, through Unilever's ongoing partnership with Save the Children, UNICEF and the World Food Programme.
We provided half a million meals in the UK in partnership with Oxfam through the campaign #ClearAPlate.
In the US, we've been working with Free The Children for We Day, celebrating the accomplishments of thousands of inspiring young people.
We reached 20 thousand children in over 100 schools in Indonesia with hygiene education programs and sanitation facilities.
In India, together with our NGO partners, we are helping over 115 million people through health and sanitation programs.
In Brazil, we are committed to help more than 1 billion people to improve their health and hygiene conditions.
Enhancing Livelihoods: Through our Sustainable Living Plan, Unilever has committed to be a more inclusive business and help promote a new era of youth employability.
For more info: https://brightfuture.unilever.co.uk/#stories
You'll get to experience REAL roles with REAL responsibility! You'll receive lots of training to develop new skills and knowledge to take your career to an exciting new level! Plus, being able to work with our world-famous brands is pretty awesome too.
Additional support is provided to students with learning difficulties if required, including a tailored approach to ongoing assessment to support their additional needs.
Sponsored Degrees
Coming soon...
Salary & Benefits
Benefits and rewards depend on role.
Requirements
Requirements are dependant on role.