Sky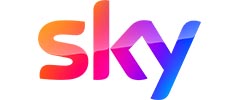 Apply toSky:
Overview
Top-quality shows. Innovative tech. Must-have packages. With 23 million customers across seven countries, it's no surprise that Sky is Europe's biggest entertainment brand. That's why we need the next generation of coders, challengers, shakers and collaborators to lead us into the future. So whether you're looking for a new role or want to kick start your career as a Sky apprentice, you can make a real impact here.
Graduate Jobs
Please check out Sky's website for more information on their graduate programmes.
Internships & Placements
See Sky's website for more informaiton on the internships they offer.
Apprenticeships
1) Technology - Cyber Security - Data Analytics - Software Development
2) Customer Service - Home Service - Customer Sales - Customer Service - Broadband Tech
3) Business - Business Administration - Finance - Marketing - Sky Media
4) Media - Sky News - Sky News Reporter - Sky Sports News
School Leaver Programmes
See 'Apprenticeships' tab.
Sponsored Degrees
Coming soon...
Salary & Benefits
Besides getting to start your career in a multi-billion pound business, there are loads more perks on offer
- Sky Q, Broadband and discounted
Talk - plus all the extras
- Sky Pension Plan
- Healthcare
- 25 days holiday
- Flexible working
- Recognition schemes
- Gym discounts
- Access to over 12,000 LinkedIn Learning courses to support your development
Requirements
See individual postings.