PLUS Summer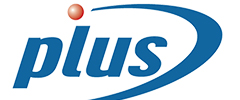 Apply toPLUS Summer:
Overview
Our summer school offers students opportunities to practice their English under the supervision of qualified and experienced teachers. Classes are learner-centred with all students being given the opportunity to speak as much as possible. Lessons involve the use of pair and group work, as well as whole class participation. We use specially designed text books which have been specifically written for teenage students on short summer courses. At the end of the course, students are given an end-of-course-certificate which includes assessment comments from his/her teacher.
Graduate Jobs
Plus are not offering Graduate Programmes
Internships & Placements
Plus are not offering Internships
Apprenticeships
Plus are not offering Apprenticeships
School Leaver Programmes
Plus are not offering School Leaver Programmes
Sponsored Degrees
Coming soon...
Salary & Benefits
See individual job postings for more details
Requirements
See job descriptions for more details
Apply
Apply via their website