Goldman Sachs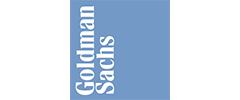 Apply toGoldman Sachs:
Overview
About Goldman Sachs
Goldman Sachs is a leading global investment banking, securities and investment management firm that provides a wide range of financial services to a substantial and diversified client base, including corporations, financial institutions, governments and high-net-worth individuals.
At Goldman Sachs, you will have many opportunities to make an impact. The unique perspectives that our people bring to the firm and their shared passion for working on projects of great global, economic and social significance, help drive progress and create results.
About Our Programmes
From your first day, you will be immersed in a collaborative environment with people of all levels who share the firm's values. Nearly everyone – from our junior analysts to our most senior leaders – is actively involved in recruiting talented people from a variety of backgrounds, because we recognise that a diverse workforce enables us to serve our clients most effectively and in the most innovative ways.
The diversity of talents and educational backgrounds in our people is crucial to our performance and business success. To that end, we are committed to an environment that values diversity, promotes inclusion and encourages teamwork.
Whatever your background or area of academic study, we value the intellect, personality and integrity of an individual. While an interest in and appreciation for finance is important, one's personal qualities are key.
Graduate Jobs
. Head over to their website to discover more about their graduate programmes
Internships & Placements
Head over to their website to discover more about their internship programmes
Apprenticeships
The 'Degree Apprenticeship Program' will allow participants to complete an apprenticeship within Goldman Sachs' Engineering division while studying for a degree at Queen Mary University of London. After the four-year program, participants will graduate with a bachelor's degree Digital and Technology Solutions, with the potential opportunity of a full time position with Goldman Sachs.
Queen Mary University of London is one of the UK's leading research-focused higher education institutions. While studying for the Digital and Technology Solutions course, students will learn about new technologies and modern innovators, programming techniques and innovative software design. The placement within Goldman Sachs' Engineering division will allow apprentices to apply these academic skills to ongoing real time software and engineering assignments.
School Leaver Programmes
Goldman Sachs do not currently offer any School Leaver Programmes, please see the Apprenticeship tab to see some of the exciting opportunities they offer.
Sponsored Degrees
Coming soon...
Salary & Benefits
Goldman Sachs offer a competitive salary and benefits package to all their employess, to find out more visit their website www.goldmansachs.com/careers.
Requirements
See posting for more information.
Ranking
Goldman Sachs did not apply to rank in the 2015/16 School Leaver Awards.
Apply
To be considered for any of our opportunities please submit an application online at www.goldmansachs.com/careers. Here you will also find our application FAQs, a checklist to help you prepare, and guidance on interview skills.