Facebook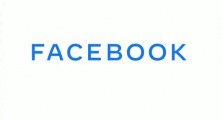 Apply toFacebook:
Overview
Facebook's mission is to give people the power to build community and bring the world closer together. Over 2 billion people use Facebook, Instagram, WhatsApp, or Messenger every month to stay connected with friends and family, to discover what's going on in the world, and to share and express what matters to them.
Facebook is defined by our unique culture – one that rewards impact. We encourage people to be bold and solve the problems they care most about. We work in small teams and move fast to develop new products, constantly iterating. The phrase "this journey is 1% finished" reminds us that we've only begun to fulfil our mission. As we evolve our journey to bring the world closer together, we stay true to the same core values to guide the way we work and the decisions we make every step of the way: be open, be bold, move fast, focus on impact, and build social value.
Facebook is the perfect place to jumpstart your career. You'll have the opportunity to make an impact on your very first day. Working at Facebook is like having an all-access pass to some of the brightest minds in the business and what you do with it is up to you. Creating a more open and connected world is the result of doing meaningful work every single day.
Graduate Jobs
Internships & Placements
Apprenticeships
Facebook's UK London advanced and higher apprenticeship program across Software Engineering and our Internal IT Support team is an 18-month earn while you learn apprenticeship with the opportunity to gain a recognized professional qualification at the end. You will get to work on real projects that make a real impact and help redefine how the world connects, all whilst we teach and coach you on all the technical and soft skills you need to the job. Advanced Level 4 Apprenticeship opportunities are available across Software Engineering and Higher Level 3 opportunities in Enterprise Support Technology (IT support) in London. Please visit our website for more information on the Software Engineering opportunities, the requirements and how to apply and here for IT Support.
Software Engineering Apprenticeship roles
Want to build new features and improve existing products like Messenger, Video, Groups, News Feed, Search and more? Want to solve unique, large scale, highly complex technical problems? You can help build the next-generation of products, systems and services that help people connect with each other around the globe. Join our London based Software Engineering team as a Level 4 Software Engineering Apprentice and you could join one of our many teams who create products used by billions of people around the world. To learn more about this opportunity and apply, please click here.
Blogs and Video links
Enterprise Support Technology Apprenticeship roles
If you have a real desire to get involved in a stimulating environment, we have an exciting opportunity to join the Apprenticeship program at the heart of our internal IT support team. You will join our Enterprise Support Team, who are responsible for helping internal colleagues to resolve their tech issues to enable them to do their best work each day. This is an opportunity to start your tech career off with us, to learn, to grow and to contribute to our ongoing story here at Facebook. To learn more about this opportunity and apply, please click here.
Blogs and Video links
School Leaver Programmes
Please see 'Apprenticeships'.
Sponsored Degrees
Coming soon...
Salary & Benefits
Please 'Visit Website'.
Requirements
Candidates must have, or be on course for:
Five GCSEs at grades A*-C or 9-4 (including English & Maths)
Level 2 in English and Maths, or a relevant Level 2 Apprenticeship, or equivalent qualifications or experience for the IT support team
2 A levels (or equivalent) at grade C or above, with preferably one in Technology, Mathematics, Science, Engineering or similar STEM subject for the Software Engineering Apprenticeship role
Have authorisation to work in the UK
Ranking
Please 'Visit Webiste'.