Dixon Wilson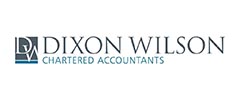 Apply toDixon Wilson:
Overview
A UK-origin accountancy firm established in 1888, Dixon Wilson is one of the few independent firms still going strong, with 16 partners and around 120 employees.
The firm operates out of offices in London and Paris and is a member of AGN International, a worldwide network of accountancy firms operating in jurisdictions outside of Dixon Wilson's sphere of operations.
Graduate Jobs
The initial period of training is devoted to completing preparation for the CA exams with an external provider at two levels—Professional and Advanced. The first level involves classroom training and preparation followed by online assessments administered by the ICAEW. The second level involves substantive learning and completion of pending curriculum, followed by the final examination.
The firm also provides in-house training programs which are an ongoing exercise before and after the professional qualifying examinations. Apart from the CA qualification, the firm also supports trainees in gaining specialist certification such as the Chartered Institute of Taxation and the Society of Trust & Estate Practitioners (STEP).
The practical experience section of the training contract involves trainees being assigned on short-term assignments, covering auditing, accounting, investigations and tax work for a mix of private and enterprise clients. Trainees work directly under partners and senior managers on a project from start to finish, gaining a full perspective of the activities involved in practicing as a chartered accountant.
Internships & Placements
There are currently no internships offered at Dixon Wilson.
Apprenticeships
School Leaver Programmes
Sponsored Degrees
Coming soon...
Salary & Benefits
Salaries are paid at market rates and individual salaries are discussed at the interview stage. All trainees are eligible to receive a joining allowance, paid in the first month of employment.
Benefits include 20-days annual vacations over and above paid study leave, statutory and firm-wide holidays. Students who work overtime receive overtime payments at the prevalent hourly rate. Other benefits include a pension scheme and season ticket loans.
Requirements
The minimum eligibility criteria to apply for a training contract at Dixon Wilson is an earned or anticipated upper second class or higher degree in any discipline; and 300 UCAS points at A-levels with a strong grade in Mathematics.
Candidates must demonstrate high levels of intellectual ability, critical and numerical reasoning skills, strong communication skills, aptitude to pass the CA professional exams at first attempt, commercial and business knowledge, flexibility, enthusiasm and the ability to interact well with different types of people.
The firm recruits 12–14 trainees on an annual basis in the London office. The Paris office also conducts a similar graduate training programme for which basic knowledge of French is necessary. Post completion of the qualifying examinations, employees can be offered a secondment to the Paris office as well.
Apply
The application form is available online at http://www.dixonwilson.com/careers/online_application_form.html.
The firm has 2 intakes each year in September and February and information on the submission and selection process can be obtained from the HR department by email to careers@dixonwilson.co.uk or by telephone at 0207 680 8100.