Crowe UK LLP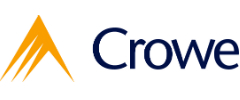 Apply toCrowe UK LLP:
Overview
Crowe UK is a leading audit, tax, advisory and risk firm with a national presence to complement our international reach. We are an independent member of Crowe Global, the eighth largest accounting network in the world. With exceptional knowledge of the business environment, our professionals share one commitment, to deliver excellence.
We are trusted by thousands of clients for our specialist advice, our ability to make smart decisions and our readiness to provide lasting value. Our broad technical expertise and deep market knowledge means we are well placed to offer insight and pragmatic advice to businesses of all sizes, professional practices, non profit organisations, pension funds and private clients.
We work with our clients to build something valuable, substantial and enduring. Our aim is to become trusted advisors to all the organisations and individuals with whom we work. Close working relationships are at the heart of our effective service delivery.
Our people offer pragmatic, insightful advice and support to clients that are:
- Corporate Businesses
- Non-Profits
- Professional Practice Groups
- Pension Funds
- Private Clients
Our values are entwined into the firm from the bottom up. From our key support teams to fee-earning Partners, our people echo and encourage the following standards in everything they do:
- We care.
- We share.
- We invest.
- We grow.
Throughout your career with Crowe, we are committed to support and help you develop your role. We provide in-house, on-the-job training as well as comprehensive study programmes for professional qualifications.
From day one, our people are encouraged and mentored to build their technical knowledge and personal skills with established training providers as well as internal training sources.
Our client group is hugely diverse, which means that you will be able to work on different types of assignments and clients, helping you to decide where you want to take your career.
Graduate Jobs
Graduates join us on a three-year training programme, delivering audit, accounting and advisory services to clients, while studying to obtain the Association of Chartered Accountants (ACA) qualification provided by the Institute of Chartered Accountants in England and Wales (ICAEW).
Internships & Placements
No programmes are currently offered by Crowe at present.
Apprenticeships
Crowe do not currently offer an Apprenticeship Scheme.
School Leaver Programmes
School leavers join our two-year programme, combining work experience with study for the Certificate in Finance, Accounting and Business (CFAB). They then have the opportunity to progress towards the full ACA qualification and becoming a chartered accountant.
We also provide the opportunity to study for the Association of Accounting Technicians (AAT) qualification over a two-year programme, and where appropriate the possibility of AAT fast track training to ACA.
Sponsored Degrees
Coming soon...
Salary & Benefits
At Crowe, we know that our people not only value their training and development with us, but also how they are rewarded through their pay and benefits. This is why we ensure our salaries are competitive and our benefits look after you, personally, as well as professionally.
Our core benefits include:
25 days holiday.
Pension: we contribute 3% and if you contribute 4% or 5% we will match this accordingly.
Life assurance cover of four times your salary.
Annual season ticket loan.
Access to a flexible benefits and discounts platform.
Our flexible benefits platform makes choosing your benefits and accessing a range of discounts simple. Whether you want to focus on your health, save money on childcare, help a charity, or even join the gym, there is something to suit everyone.
Just some of the options available are:
health assessment
dental insurance
gym membership
holiday trading
travel insurance
wine club
experience days
payroll giving
Requirements
Entry requirements
112 UCAS points (BBC) from three A Levels (or equivalent).
GCSE grades B or above in English Language and Maths.
Apply
You can access our online application form here.
When applying please ensure you select the appropriate All About School Leavers option as the information source.