AstraZeneca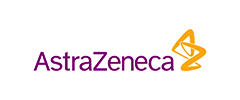 Apply toAstraZeneca:
Overview
AstraZeneca Pharmaceuticals was created in 1999 out of a merger between Astra AB of Sweden and the Zeneca group Plc of the UK, creating one of the leading pharmaceutical companies in the world.
The company has a presence in over 100 countries in Europe, the Americas, Asia, Africa and Australia. The company has several dedicated R and D facilities at 16 locations, employing 12,000 professionals, apart from 27 manufacturing plants across 19 countries.
In the UK, the company operates out of eight main locations—Alderly Park, Avlon, Brixham, Charnwood, Edinburgh, Horizon Place, Macclesfield and London. Over 8,000 employees work in these locations, across functions spanning Sales and Marketing, R and D, Manufacturing and Business Services.
Graduate Jobs
All graduate schemes offered at AstraZeneca have a few general elements in addition to business-specific training and development programmes. The common components across all programmes are classified under four main categories—learning resources, leadership training, mentoring and performance management.
Learning Resources consists of induction, e-learning, change management, skills' development, people management, international secondments, project management and leadership development programmes. Function-specific training and development programmes are a mix of formal, structured courses and hands-on practical work experience, as follows:
Research & Development:
Tailored programmes for various chemists' roles in process chemistry, analytical chemistry, medicinal chemistry, synthetic chemistry, physical chemistry, computational chemistry, drug metabolism and biological sciences. These include secondments across different departments and research facilities, both within the UK and abroad.
Purchasing:
Graduate trainees in the Purchasing programme spend time across various functions involving a purchase component, liaising with internal and external customers, suppliers of laboratory equipment, chemicals, bulk drugs and other products and services.
Roles are developed across Sales and Marketing; Operations and Supply Chain; and Discovery and Development functions. Trainees undergo learning and practical training for obtaining professional qualifications in purchasing as well as an in-house training programme covering all aspects of purchasing. Trainees are placed at facilities in Alderly Park, Charnwood and Macclesfield.
Statistics:
Trainees join as statisticians in the Global Biostatics Group in project teams focussed on a specific therapeutic function. Formal and practical training is provided in three core areas of expertise in clinical drug development—exploratory, regulatory and commercialisation.
Each trainee works with an experienced statistician assigned as a mentor and is allocated responsibility for individual clinical studies or a set of studies within a specific project, as experience is gathered through theoretical and practical training. Alternative role options are managerial roles in biostatistics or research statistics.
Pharmacy: Full training takes place over a period of six years through three placements within R and D, manufacturing and marketing of new drugs and therapies. Trainees can choose from development, operations and marketing and commercial development to specialise in once the basic training is complete.
Engineering: Trainees spend around five years in training and working across three to four main roles and preparing for earning 'chartered' status.
Initial placements are in technical support, plant engineering, project engineering and building services. Trainees are placed by the company in their first two roles and thereafter can choose another two roles based upon their areas of interest and skill sets.
Operations and Supply Chain:
Trainees within Operations and Supply Chain undergo a four year programme of training and development across multiple disciplines—manufacturing systems; quality assurance; operational planning; technical improvements and training.
Trainees will be placed across a total of up to four roles with two years spent in the first placement. Other placements are finalised in discussion with the Graduate Development Manager and immediate Line Manager.
Process Engineering: Trainees undergo individually-tailored training programmes covering all aspects of process engineering, from development to assembly and manufacture of drugs and therapies, along with skills' training in project management, technical and process excellence and interpersonal skills.
The four year programme includes obtaining of 'chartered' status in the relevant engineering discipline.
Finance: Finance graduates are supported through study and appearance for exams approved by CIMA within the three year programme. Hands-on experience is provided through placements in various finance functions across different parts of the business.
Information Services: This is an internal functional role which provides other parts of the business with updated business and technical information; identifying and implementing new technological innovations; and providing ongoing support and analysis of new technologies such as e-commerce and web services.
Medical Sales: A client-facing role within the global Medical Sales Team, involving meeting and developing relationships with medical practitioners, other sales teams within the company and other relevant entities.
The comprehensive training and development programme covers sales techniques, creating and implementing promotional strategies and extensive product knowledge.
Marketing: Trainees undergo individually-tailored learning and development programmes covering brand management, client relationships, public relations and liaison with various internal teams in product development, operations and clinical development. The role is based in Alderly Park, with frequent movements across other sites and offices in the UK.
Internships & Placements
The company offers two schemes under the industrial work experience programme for students studying Chemistry and for engineering students under the Year in Industry (YINI) programme.
Vacation placements for other students are available on an advertised-vacancy basis which can be accessed through http://gs.globalsuccessor.com/fe/tpl_astrazenecav2.asp?newms=jd&id-455.
Under the industrial placement programme, the company offers a Research Bursary in Synthetic Organic Chemistry for up to 15 undergraduates studying in the UK, with a genuine interest in practical research in organic chemistry, relevant in the pharmaceutical industry.
The scheme pays an annual bursary of £2,000 for each year of study with a paid placement in the third or fourth year, either as an industrial trainee or as a vacation research placement at an approved university or company research facility.
The regular industrial placement programme has 14 placements on offer each year, for students in their third or fourth year of study.
Engineering students can apply for an AstraZeneca sponsorship through the Year in Industry programme, with placements being offered in the engineering, manufacturing and pharmacy divisions of the company.
Apprenticeships
School Leaver Programmes
Sponsored Degrees
Coming soon...
Salary & Benefits
All employees benefit from a competitive rewards package inclusive of an annual salary and a flexible benefits package—AZ Advantage. The AZ Advantage consists of core and flexible benefits; core benefits include a pension scheme, 22-day annual vacations, life assurance with death-in-service benefits.
Flexible benefits include performance bonus programmes payable at three levels—corporate bonus based on earnings per share at the company level; function/business unit bonus on achievement of annual targets; and individual/team bonus paid on achievement of predefined annual targets.
Share schemes; medical and dental insurance; health screening and employee wellbeing; personal accident and critical illness cover; buying additional ten days' holidays; membership of Club AZ; restaurant facilities on-site and flexible working arrangements are the other components of the flexible benefits package.
Requirements
The company offers graduate-entry programmes across the following business groups, with different requirements, described below.
Research and Development:
Categorised as (a) discovery chemistry; (b) process chemistry; (c) analytical chemistry; (d) biological sciences; and (e) drug metabolism.
For (a), (b) and (d); a degree in any chemistry-related subject is required, with biology-related degrees also being acceptable for (d).
For analytical chemistry, a degree in general chemistry or analytical chemistry is preferred; for biological sciences, a degree in any biology-related subject, with specific preference for biochemistry, electrophysiology and pharmacology.
Purchasing/Finance/Information Services/Marketing:
Degree in any discipline
Statistics:
MSc or PhD in Statistics, preference is given to Medical Statistics.
Pharmacy:
Degree in pharmacy or related disciplines
Engineering:
Degree in an engineering-related subject, including electrical, mechanical, process control, electronic and industrial engineering.
Operations and Supply Chain:
Degree in any quantitative scientific or technical disciplines, including logistics and business management.
Process Engineering:
A degree in chemical engineering
Medical Sales:
Degree in Life Sciences or related subjects
Apart from educational requirements, the company looks for candidates who are articulate; have strong communication and people management skills; have good analytical reasoning and are creative thinkers; ability to work on won initiative as well as in a team project management, organisational and leadership skills.
Candidates for the Research Bursaries' in Synthetic Organic Chemistry should meet the following requirements: Studying for an MChem, MSc or equivalent degree with performance on track for a first or upper second class degree; should have completed the first year of degree study and be commencing their second year of study; and must accept an industrial experience placement in the company or a vacation placement in a university or AstraZeneca research facility.
The company also offers a regular industrial work experience programme for students undertaking degree studies with a sandwich-year component in their third or fourth year of studies.
Apply
Information on job opportunities for experienced professionals, graduates and interns, apprenticeships, school leavers, global opportunities and temporary/contract workers are provided through separate micro sites which can be accessed through the menu on the main careers website (http://careers.astrazeneca.co.uk/). Graduate and student placement programmes can be accessed via http://ideas.astrazeneca.com/.
Application forms are available at the following links for each programme:
Graduate programme: http://gs.globalsuccessor.com/fe/tpl_astrazenecaV2.asp?newms=jd&id=456
Industrial work experience: http://gs.globalsuccessor.com/fe/tpl_astrazenecaV2.asp?newms=jd&id=455
Summer placements: http://www.hays.com/jobs/tempwork_astrazeneca/
Components of the selection process may differ based upon the programme and business unit and include assessment centres and a series of interviews. Assessment centres may consist of several individual and group exercises, case study reviews, aptitude tests and interviews with HR and senior business executives.
Recruitment queries and other related clarifications can be addressed to hrconnectRecruitmentAdminUK@astrazeneca.com or by selecting option No. 2 at 0162 551 9000.