Arete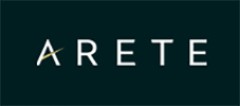 Apply toArete:
Overview
Arete is an international education and professional development organisation which enables Chinese students around the world to realise their full potential.
Our services are in four main areas: Training & Professional Development, University Application Services, Internships & Work Placements and Summer & Extra-curricular Programmes.
Graduate Jobs
Click 'view jobs' to view opportunities
Internships & Placements
Arete are not currently running internships
Apprenticeships
Arete are not currently offering apprenticeships
School Leaver Programmes
Arete are not currently running a school leaver programme
Sponsored Degrees
Coming soon...
Salary & Benefits
See 'view jobs' for available opportunities
Requirements
Click 'view jobs' for more details
Apply
Click 'view jobs' for more details on how to apply